Press - DesignLoveFest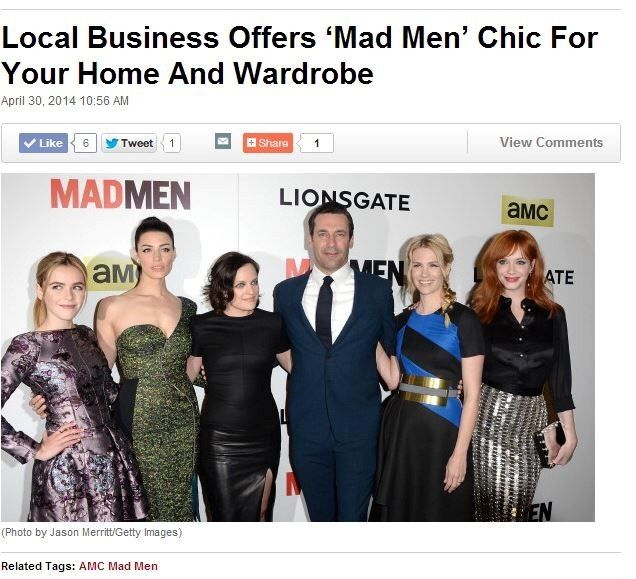 So, awhile back while visiting the in-laws, I went to a small thrift store with my
FAVEST EVER mother-in-law and came across a stunningly GORGEOUS
coffee table, just sitting there waiting for me to find it. The details, the design,
the overall look - classic but striking lines - were AMAZING.
We took this amazing piece home to show off to our significant others and before
I could even boast my find to Mark, he bionically saw the table and nearly
ran me over to get to it. Lol. It was already almost perfect, but we fully restored
it to her virtually original condition and offered her for sale.
Well, that's how Emily Henderson found us - or the table, actually. She was designing 
a makeover for a VIP and this table was a "PERFECT FIT", she explained.
We packaged and shipped off this gorgeous marvel of mid century greatness and
after a short while later, we "saw" the results of this makeover design. It received a
write up in the L.A. Times and it was featured prominently by both designer and client.
Naturally, Emily's design is BRILLIANT. Her makeover was for BRI EMERY, Blogger-Goddess
of the uber-FABULOUS blog of design eye candy, DESIGNLOVEFEST - and as you can see 
in the after pics below, the result was absolutely flawless.
We were ECSTATIC to see our lovely coffee table in the center of all this design 
masterpiece and couldn't be more flattered that we were sourced on Bri's Blog 
for this contribution to her FAB-ulous living space.
Thanks, Emily and Bri, for allowing The Vintedge Co. to help fulfill your mid century
design needs and desires.
Cori / Mark
The Vintedge Co.